Welcome to Bert's Sports Excellence, featuring top-quality, name brand products that are trusted by recreational, competitive and professional athletes the world over. Whether you're shopping for hockey gear, baseball gear, sports equipment, a new bike, accessories, fitness wear, running shoes, custom jerseys, uniforms or game day apparel, you can rest assured the highly-trained members of Team Bert's are dedicated to making sure you get The Perfect Fit for your athletic endeavours, body type and budget!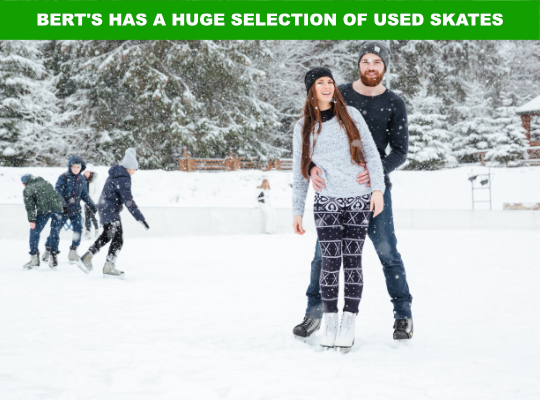 Drop by Bert's Sports and have our knowledgeable staff fit you with the perfect pair of used skates!
Under Armour Training Shoes and Apparel now available at Bert's Sports Excellence.
Store Location
1211 Hurontario Street, Mississauga, ON in the Cousin's Market Plaza.
Store Hours
Monday: 10 am – 6 pm
Tuesday-Friday: 10 am – 7 pm
Saturday: 10 am – 5 pm
Sunday: 12 pm - 4 pm