Welcome to Bert's Sports Excellence, featuring top-quality, name brand products that are trusted by recreational, competitive and professional athletes the world over. Whether you're shopping for hockey gear, baseball gear, sports equipment, a new bike, accessories, fitness wear, running shoes, custom jerseys, uniforms or game day apparel, you can rest assured the highly-trained members of Team Bert's are dedicated to making sure you get The Perfect Fit for your athletic endeavours, body type and budget
Thank you to every one of our valued customers who took the time to vote for us in the 2018 Mississauga News Reader's Choice Awards, resulting in Bert's Sports Excellence being named the Platinum Medal Winner as Mississauga's Best Sports Store and Gold Medal Winner as Mississauga's Best Bike Shop! Bert's offers quality hockey, cycling, teamwear and many more sports related products at reasonable prices, all backed by an exceptional customer experience. Team Bert's is extremely proud to have been recognized by you, our valued customers, as having achieved our goals. So, once again, we say THANK YOU for this great honour!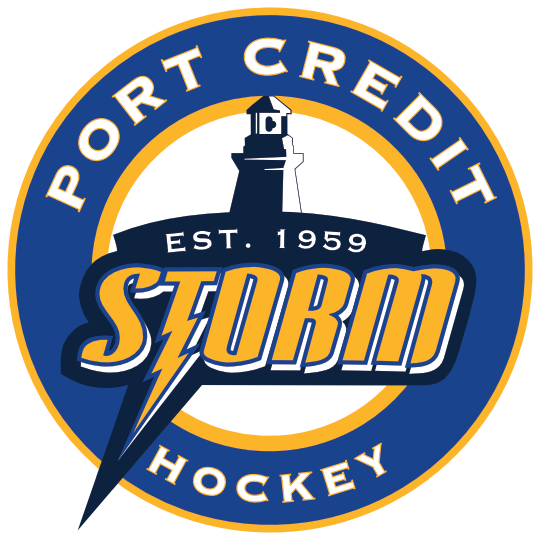 PC STORM
Apparel Store Now Open
Port Credit Storm family and friends can now shop online for awesome Storm fanwear and accessories:
Drop by Bert's Sports and have our knowledgeable staff fit you with the perfect pair of used skates!
Under Armour Training Shoes and Apparel now available at Bert's Sports Excellence.
Bert's Sports & Teamwear Videos
Traditional Skate Sharpening
Master Sharpener "Sheff" displays the technique involved in attaining a great blade sharpening via traditional means on Bert's Sports' Blademaster machine.
Automated Skate Sharpening
Longtime Bert's Sports' employee "Sheff" displays the technique involved in attaining the perfect blade sharpening via their fully automated Prosharp machine.
Making the PCHA Logo
Bert's Sports Teamwear division creates thousands of embroidered logos for local sports organiztions, including these for the Port Credit Hockey Association.
Building a Devinci Bike
Take a look as bike specialist John from Bert's Sports Excellence shows you the process of building a Canadian made Devinci bike. Now that's something to ride home about!
Store Location
1211 Hurontario Street, Mississauga, ON in the Cousin's Market Plaza.
Store Hours
Mon - Wed 10am-6pm
Thurs - Fri 10am-7pm
Sat - 10am-5pm
Sun - Closed