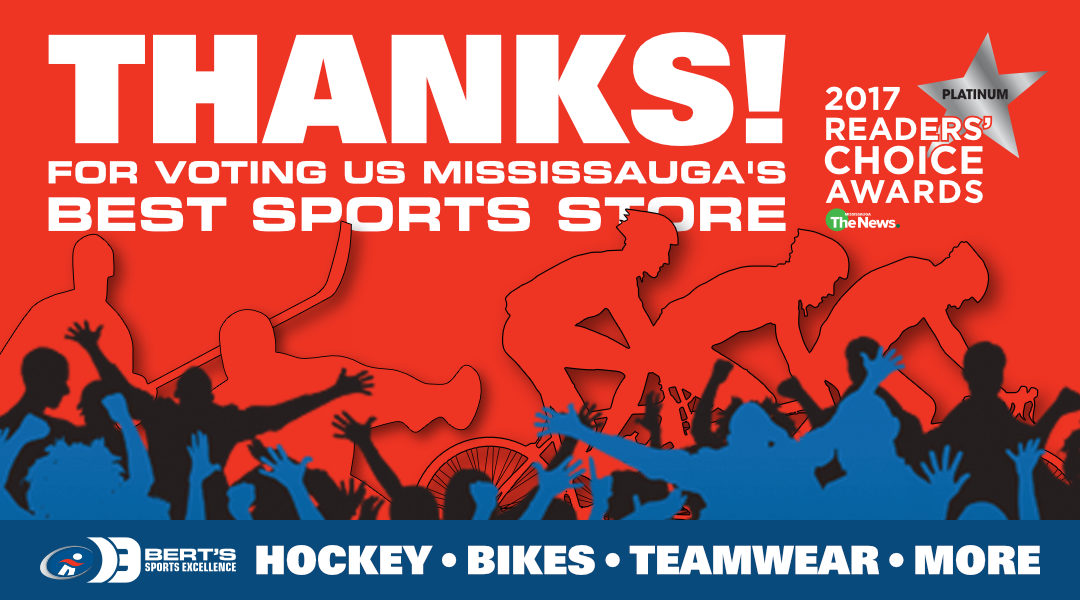 Thank you to every one of our valued customers who took the time to vote for us in the 2017 Mississauga News Reader's Choice Awards, resulting in Bert's Sports Excellence being named the Platinum Winner as Mississauga's Best Sports Store.
Bert's sets out to offer quality hockey, cycling, teamwear and many more sports related products at reasonable prices, all backed by an exceptional customer experience. As such, Team Bert's is proud to have been recognized by you, our valued customers, as having achieved our goals.
So, once again, we say THANK YOU for this great honour!