Although best known for Hockey, Bikes & Teamwear, Bert's Sports & Custom Teamwear is a full service retail sports store offering a variety of top name brand equipment and wearables for those dedicated to other athletic pursuits, including Baseball, Lacrosse, Running, Fitness Training and Recreational Skating.
Quality Used Skates at Bert's Sports
Bert's Sports & Custom Teamwear is famous used hockey and figure skate exchange has been serving customers for over 40 years and features a huge selection of high-quality, priced-right pre-owned skates.
Take advantage of the Great White North's favourite season and get out on the ice for a little exercise and a whole lot of fun. Drop by Bert's Sports and have our knowledgeable staff fit you with the perfect pair of pre-owned hockey or figure skates.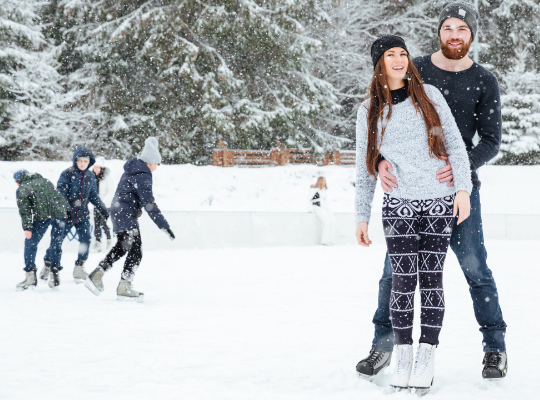 Rawlings History Innovation on YouTube
Bert's Sports & Custom Teamwear is a proud sponsor of Batter Up Baseball School
Rawlings Baseball Gear
Bert's Sports & Custom Teamwear is proud to offer Rawlings baseball gloves, bats, batting gloves and balls. Since the company's inception in 1887, Rawlings' mission has always centered on enabling participation by developing and producing innovative, high-performance equipment and protective apparel for the professional, amateur and entry-level player.
Quality. It's been the heart of the Rawlings brand for 125 years and is represented on the world's best ball gloves in the form of a bright red patch. Since its inception in 1887, Rawlings has enabled athletes of all ages and abilities to take to the field with a glove that has defined the careers of the countless baseball greats before them. Several years after the creation of the Bill Doak model glove that forever changed the game of baseball, Rawlings remains dedicated to developing the latest game-changing innovations and technologies while incorporating unparalleled craftsmanship, the finest materials and the top pro patterns into each and every glove.
Batter Up Baseball School
In the summer of 1999, Batter Up Baseball launched its first summer camps for youths. Two years later, Batter Up expanded its services to include winter programs, private instruction and team camps.
As its players developed, Batter Up began offering recruiting services to assist players in landing university scholarships, developing them from the early stages of T-ball and lIttle league into competitive high school and university athletes.
Now in its 15th year, Batter Up is offering its services to a wider variety of athletes and enthusiasts, including coaching clinics for coaches (and parents) and instructor training and employment opportunities for student-athletes.
STX Lacrosse Gear
With its 1970 introduction of the first synthetic lacrosse head, STX ushered in the "modern era" of what is now the fastest growing team sport. Based in Baltimore, the home of lacrosse, STX has been universally recognized for innovation in product design and development. STX continues to strive for new performance standards in sporting goods equipment at the highest levels of competition.
Drop by Bert's Sports & Custom Teamwear today and checkout our selection of STX lacrosse sticks and protective gear.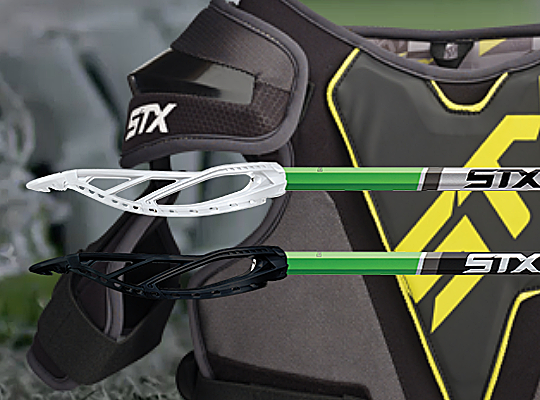 Training Shoes and Fitness Apparel
Come checkout Bert's Sports & Custom Teamwear selection of runners, training shoes and apparel from the world's top brands, including Adidas, Reebok and Under Armour.